Contour Developments is a Saskatoon-based construction company. 
We serve industrial & mines, commercial, and residential markets in Saskatchewan and across Canada.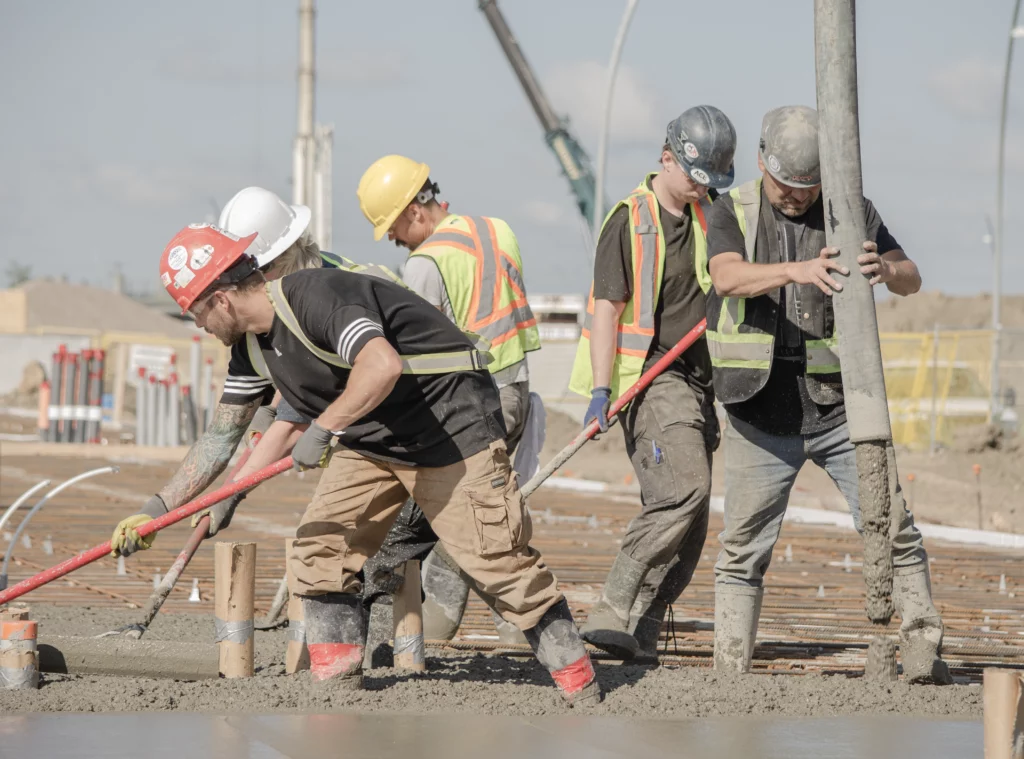 About Our Company
We are proud to be one of the leading concrete companies in Canada, with a reputation for quality, reliability, and innovation. We started out as a small local company in Saskatoon, where we gained valuable experience and expertise in various concrete projects. Over the years, we have expanded our services to include industrial, commercial, and general contracting work, serving clients across the country. Whether you need a foundation, a floor, a wall, or a decorative feature, we have the skills and equipment to deliver exceptional results.
Contour Developments delivers top-notch concrete services for commercial and industrial clients. We can handle any project with skill, quality, and style. We use the best materials and methods for lasting results. We respect and value our crew and managers equally. We work as a team, with open communication and innovation. We aim for excellence and satisfaction for ourselves and our clients.
Value
At Contour we value quality, teamwork, and innovation. We respect our crew and clients, and we strive for excellence in every project.
Vision
Contour aims to grow and expand our services and markets, while maintaining our high standards. We aspire to be the leading concrete company in Canada, with a reputation for quality, reliability, and innovation.
Mission
Quality, teamwork, and innovation are our core values. By working with our clients to understand their needs and deliver customized solutions, we ensure their satisfaction. We go above and beyond to exceed their expectations.
We take pride in Contour's comprehensive safety program, which goes above and beyond the minimum industry requirements. We have built a corporate culture of safety being the top priority. From daily toolbox talks and personal safety checks to site safety audits, we strive to be better and safer all the time. Our management team ensures that safety standards are maintained on every site we step foot on, regardless of project size. Contour is also involved in several safety management programs: ISN, COR, and AVETTA are a few examples of the organizations we have aligned with to give our clients confidence that Contour is the very best when it comes to safety adherence and compliance.