Build the Right Foundations w/ Commercial Concrete Services
Besides water, concrete is the single most used material on Earth. As it becomes more sustainable and durable, reinforced concrete is only becoming more popular.
Commercial concrete services can help you take advantage of this building material so your structure is sturdy and efficient. Read on to learn the basics of concrete floors and foundations and why you need to hire a concrete contractor for your Canadian construction project.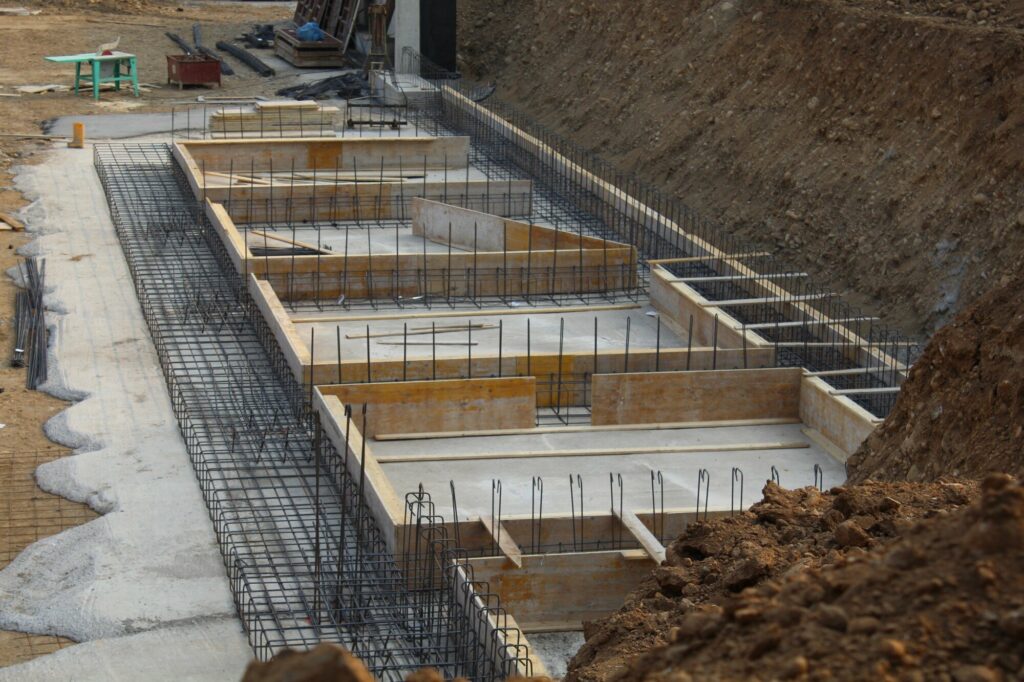 What Are Commercial Concrete Services?
Commercial concrete services are those that commit to building or renovating business buildings with durable concrete. We talk with you about your specific needs, determine how we can create a modern and functional building, and transform your space with comprehensive remodeling.
Contractors take on both interior and exterior renovations that involve concrete building materials. Replacing concrete floors is a common application. Rebuilding shaky foundations and creating annexes to existing buildings are also popular.
You also can do other projects involving precast concrete. Building weigh stations and elevator shafts is possible with quality contractors. Our services are versatile.
In addition to annexes, some commercial employees also may request entirely new buildings built from concrete. Concrete also makes up the foundation for metal buildings, so it's versatile. Those looking to erect new structures should consult with a contractor to discuss options that fit within their budget.
Project management is also a core function of a concrete contractor. Experts oversee planning, design, and execution to ensure that your building is as durable and long-lasting as possible.
The Benefits of Concrete Building Materials
Because it's so common, Canadian businesses can reap many benefits from using concrete in their commercial projects. Using reputable contractors can ensure that you receive these benefits within your budget. You won't need to worry about going over when you create a comprehensive plan with expert help.
At Contour, we also aim not to disrupt your day-to-day business operations. We know that having contractors drilling and pouring concrete on-site can be a distraction. We work fast and try to stay away from your team as much as possible.
Minimal disruptions for a short time are well worth the benefits of using concrete.
Durability
Concrete is one of the strongest building materials on the market. In fact, it becomes stronger over time.
That's because its compressive strength increases with age. Concrete keeps hardening over many years.
Concrete is also water-resistant, so you don't need to worry about damage from rainstorms and flooding. It's also windproof and vibration-proof, so heavy winds and earthquakes won't be a problem. Fire resistance tops it all off, so wildfires and accidents won't take your structure down.
This isn't just good for your business's finances. It also keeps people in and around the structure safe.
Comfort
Correctly constructed concrete doesn't let dust or pollen in. People won't need to worry about allergies or respiratory problems. The waterproof design is also mold-resistant so you won't need to worry about people developing lung problems inside the structure.
Concrete also has a high thermal mass. This means that changing Canadian weather conditions won't impact the building temperature. It'll be comfortable and draft-free regardless of what's outside.
Sustainability
There are a lot of misconceptions about concrete's carbon footprint. People think it's higher than other materials, but this is only because concrete is such a common material. When more people use something, it's natural that it will have a bigger environmental impact than less commonly used materials.
Studies show that concrete actually has a really small carbon footprint. It's easily accessible and doesn't take a lot of effort to make. Plus, since it's so long-lasting, you won't need to replace it much.
Price
Concrete is also inexpensive compared to wood and metal. That's because it's so common and easy to install. The long lifespan also means that you'll save even more in the long run.
Plus, your energy bills will be lower when you use concrete building materials. Concrete traps temperatures, so you won't need to run your HVAC unit more than necessary.
Tips for Hiring a Commercial Concrete Contractor
Quality concrete contractors understand how complex and versatile commercial projects can be. These professionals understand how to make sure you stay compliant with local building codes and regulations in Saskatchewan.
They also will have pre-established relationships with concrete suppliers. This means getting access to the best concrete materials out there at a low price.
Make sure that you work with an established concrete contractor. You want someone who's been in the business for a while. If an expert has experience, they'll have had time to learn about codes and form the relationships needed for your project's success.
Get a local contractor that knows the ropes in your specific area. You'll be safe from regulation-related surprises this way.
You also need someone that you can easily communicate with. Make sure to talk to professionals before contracting with them so you can make sure you're a good fit. You need to be comfortable asking for updates and making requests.
When looking for a quality contractor, make sure to read online reviews. It's important to understand the pros and cons of working with someone before you sign anything. Get intel on who has succeeded with projects like yours in the past.
One of the most critical tips for hiring a Canadian concrete contractor is to ensure that they handle all renovation project aspects. You want someone who will take care of project management as well as laying foundations. When you make sure you've got the right people, you can focus on conducting business instead of overseeing renovations.
Upgrade Your Commercial Buildings
Commercial concrete services are essential for businesses looking to create a sustainable and pragmatic work environment. Now that you know the basics of concrete building materials and their benefits, it's time to start planning your next project.
Contour is committed to helping business owners renovate with concrete in Saskatchewan. Our team specializes in seamless project management and quick, simple renovations. We have a proven track record of successful projects, so reach out to discuss your individual needs ASAP.