Commercial construction investment in Canada increased by 3.7% to $3.2 billion. This growth emphasizes the demand for reliable concrete foundation contractors, especially in Calgary.
As commercial structures develop, the role of expert contractors can't be understated. Having a strong foundation isn't merely about the look. It ensures safety and longevity. For any commercial concrete foundation, your choice of contractors is important.
Below are tips for hiring the right commercial concrete foundation contractors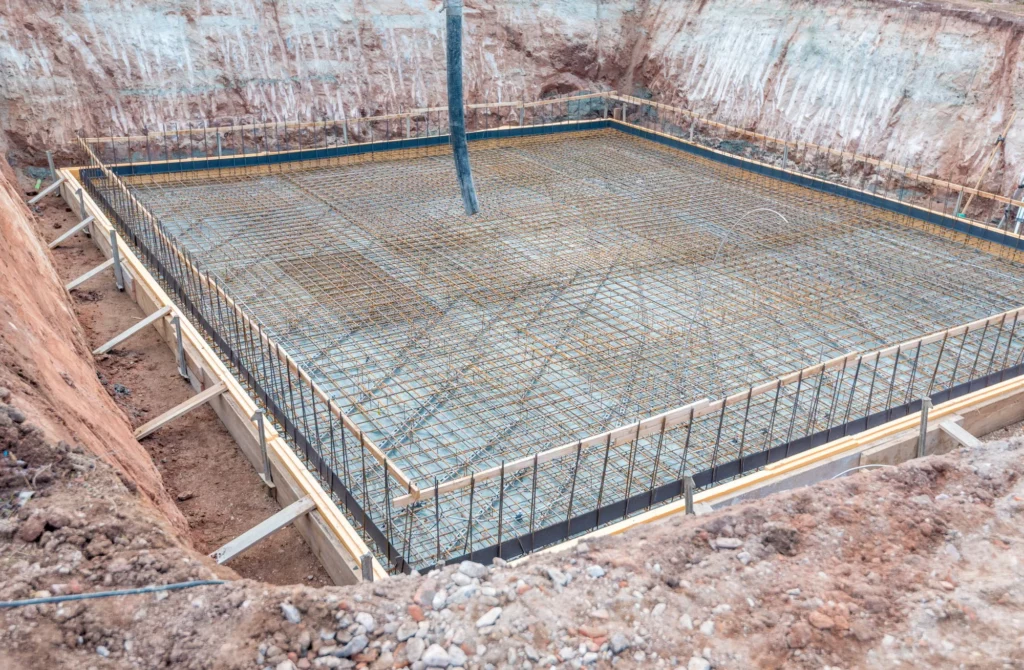 1. Research Their Experience and Reputation
When looking for concrete foundation contractors in Canada, experience is paramount. You don't want an amateur laying the foundation of your commercial structure.
Before you hire, ensure you research your contractor's experience. Focus on contractors familiar with commercial concrete projects like yours. Assess their years in business as established contractors often bring reliability.
Don't forget to investigate the contractor's reputation. Browse reputable websites to read reviews and testimonials about potential contractors. It will help you gauge the quality of their work.
Additionally, harness the power of word of mouth. Local feedback is gold in cities like Calgary. Speak to other commercial building owners and always request references.
2. Evaluate Their Licensing
While it may seem obvious, many people overlook a concrete contractor's license. Ensure the concrete foundation contractors you hire have licenses to operate in Canada.
Licensed contractors show legitimacy and adherence to certain quality standards in projects. These professionals are also more likely to follow safety protocols.
Ensure you compare their licensing with local and national standards. It helps you confirm the contractor's legitimacy. You can also consult reputable sources for insights.
3. Check Their Insurance
No matter where you live, ensure your concrete contractor has insurance coverage. All concrete projects can face unforeseen mishaps. Proper insurance covers potential job-site accidents or unexpected damages.
Some of the insurance coverage you should consider:
Liability Insurance
This is essential for any commercial foundation work. It covers damages from construction activities, like injuries or property harm. Additionally, it offers protection from third-party lawsuits.
Workers' Compensation
Injuries can happen. This insurance covers employees' medical expenses and lost wages. It is a must-have for the safety of the team of contractors.
Additional Coverage
Some contractors may offer extra coverage that protects against property damage and theft.
Ensure you meticulously review and understand these insurance policies. It can protect you from possible financial setbacks.
4. Assess the Groundwork for Their Concrete Projects
Before choosing a concrete contractor, check their preparedness. Confirm your commercial concrete contractor has the necessary tools and machinery. The right equipment often translates to quality in constructing your concrete foundation.
Your contractors should also have a clear and comprehensive plan for your project. They should detail the materials needed for a robust commercial foundation. What's more, they should be able to set clear timelines to track the progress of your project.
Additionally, consider inspecting the contractor's previous sites. On-site evaluations can showcase the quality of their commercial foundation work. It also helps you assess their work ethic and site maintenance.
5. Get Multiple Quotes
Securing the best price and quality balance for your concrete project is important. Before you settle on a commercial concrete contractor, gather several quotes.
Don't hire the first commercial concrete contractor you find. Obtain varied quotes to get insights on the market rates. It also gives you a basis for comparing service scope and costs across contractors.
Ask each contractor to explain their pricing. It helps you understand the factors in their quote. This can help guide your next steps.
Avoid exceedingly low quotes. This can mean the contractor uses poor-quality products. What's more, these contractors may not have the right expertise for a quality finish.
If you get a quote that feels steep for your concrete foundation project, try negotiation. Take a calm, professional approach. You can discuss adjustments or find a middle ground.
Be upfront about budget constraints. Ask if there are project aspects that they can adjust to reduce the cost.
6. Gauge Their Communication Skills
Seamless communication is crucial during any construction project. It helps streamline the process, ensuring the project aligns with your vision. Also, it helps address concerns and queries quickly.
Choose a responsive contractor. They should keep you aware of progress, ensuring no surprises.
Ensure your concrete contractor is also an active listener. Your project needs should be their primary focus. They should offer solutions that mirror what you've voiced.
To vet their communication style, reflect on your interactions with them. Ask yourself the following questions:
Did they give you their full attention?
Were they receptive to feedback or suggestions?
How promptly did they respond to emails or messages?
Have they consistently been open and timely?
Were they solution-oriented?
Can I envision smooth communication throughout the project duration?
Your ideal concrete contractor should have a personality you can gel with. It will help make communication easier and more effective.
7. Review the Contract Thoroughly
When diving into concrete foundation projects, a contract is your blueprint. It's the foundation that supports your project's success.
Always opt for contractors that are keen on putting everything in writing. It's a mark of professionalism and clarity. Avoid contractors hesitant to document their promises.
A well-structured contract ensures both parties are on the same page. It reduces potential hiccups in your concrete foundation or other projects. Ensure your contract contains:
A detailed scope of work, covering guarantees and warranties
A clear payment structure, highlighting schedules and any extra costs
A timeline
Any penalties for delays
Familiarize yourself with all the terms of the contract before you sign. Ask your commercial concrete contractor for clarifications on vague points. If the contract feels off, trust your instincts and reconsider.
Choose Commercial Concrete Foundation Contractors
Choosing the right commercial concrete foundation contractors in Calgary is no easy task. But with proper guidelines, you can make an informed decision. This will help you stand on a more solid foundation.
Ready to lay the foundation for your next big project in Calgary? Look no further than Contour Developments. Our expertise in commercial concrete foundations ensures your projects scale new heights.
Reach out to us today to experience top-tier concrete foundation services.